In April, my husband surprised me with a trip to the beach with one of my best friends who lives out of state. I was SO excited that we were each going to get 4 full days in the sun away from real life! I immediately started thinking about what I would be knitting on the beach. The project should be super simple, to prevent staring at a pattern or a chart while enjoying the sun, and very washable, to keep the sand from ruining it, and very bright. After scouring the yarn shop for options, I decided on the Schoppel Zauberball Crazy Cotton (https://www.tiptopyarn.com/zauberball-crazy-cotton-by-schoppel.html). It had all the right attributes, and it was ADDICTING to knit. I decided to knit a simple rectangle in a linen stitch, because I wanted it to have a woven texture like a sarong. I cast on 600 stitches on size 8 or 9 needles and just went to town using two different balls of the same colorway and alternating the balls every 2 rows. That way I could create a decent amount of color contrast, and I didn't have to weave in a bunch of ends.
As it turns out, 600 stitches knits up a VERY long shawl.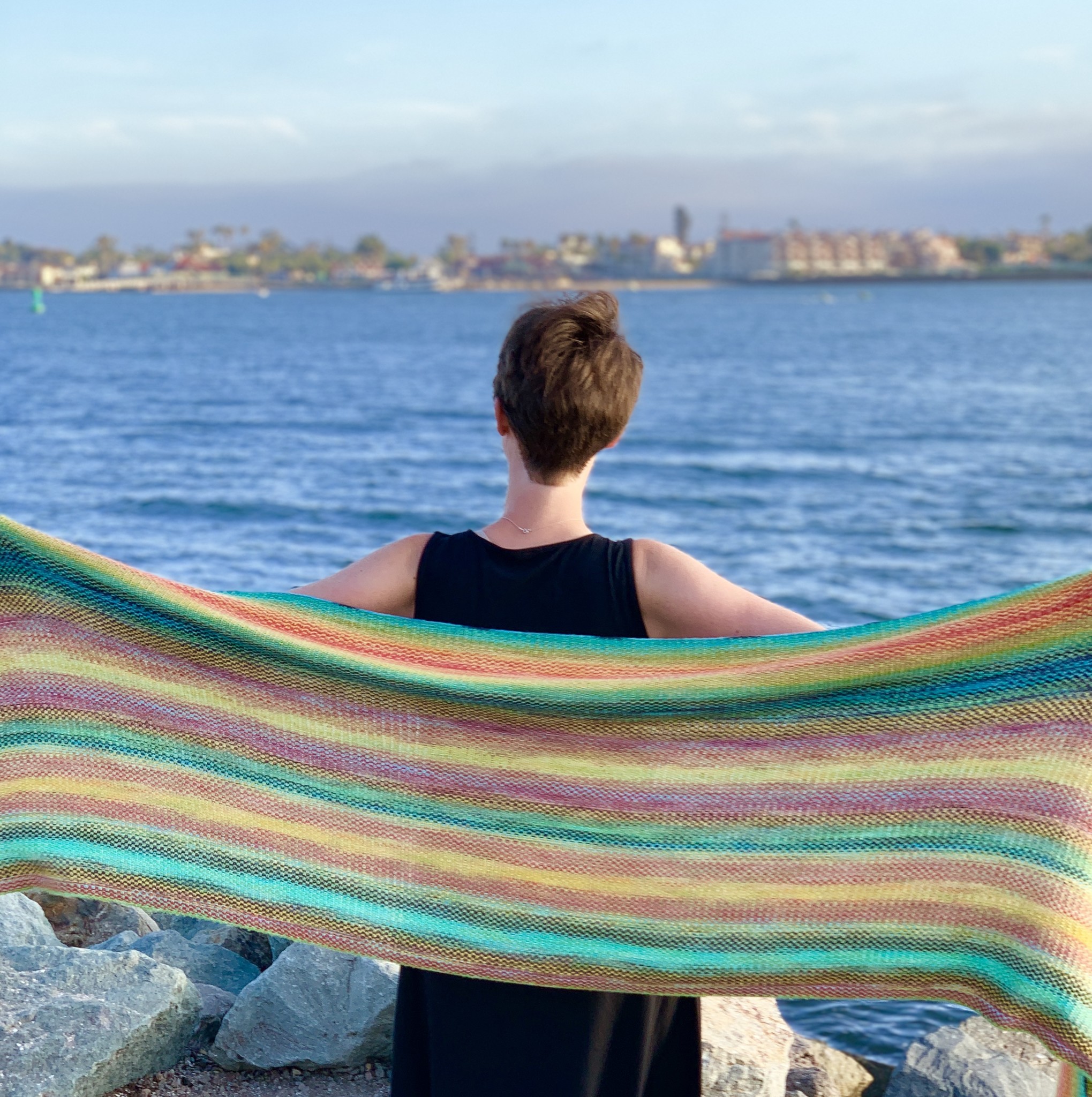 If I make it again, I will only cast on 400 stitches. I really loved knitting with this yarn. It is so smooth and soft, and the colors are absolutely beautiful. The basic linen stitch was nice with a big needle. I think if I had used a size 5-7 needle then my hands might have gotten tired. The drape of the shawl is lovely. I'm strongly considering cutting the edges and pulling the stitches back to tie them in to create a fringe and make the shawl a little narrower, but I'm too scared yet! I'll post an update if I ever get up the courage to try it.